There really is nothing like a refreshing popsicle during the summer when you're a kid. It's easy to grab out of the freezer and you can take it outside with you, while your watching TV, or anywhere else. Of course, you can enjoy these popsicles as an adult, but wouldn't you like an updated, adult version? If so, why not make gin and tonic popsicles? With one of these Gin and tonic popsicle recipe options, you'll be able to enjoy these DIY gin popsicles at any time of the year.
Gin and Tonic Popsicle
When you crave a classic tasting gin and tonic but in popsicle form, this is the gin and tonic popsicle recipe you should follow. Plus, with a subtle addition of cucumber, you'll really enhance the refreshing nature of the popsicle. Check out the full recipe to make it yourself.
Strawberry and Mango Gin and Tonic Popsicle
If you're looking for fruity DIY gin popsicles check out this delicious and refreshing recipe. It doesn't just feature gin, but you'll use real strawberries and gin, which makes it a one of a kind adult treat.
Gin and Tonic Popsicles With Raspberry
There really is nothing like the taste of raspberry. It absolutely screams summer. So if you're looking for a way to introduce raspberry into your gin and tonic, this is one of the gin and tonic popsicles you'll want to make over and over again.
Homemade Gin and Tonic Popsicle
Take your homemade DIY gin popsicles to the next level by adding in fresh basil, strawberry, and lime. It will be unlike any other popsicle you've ever sampled before.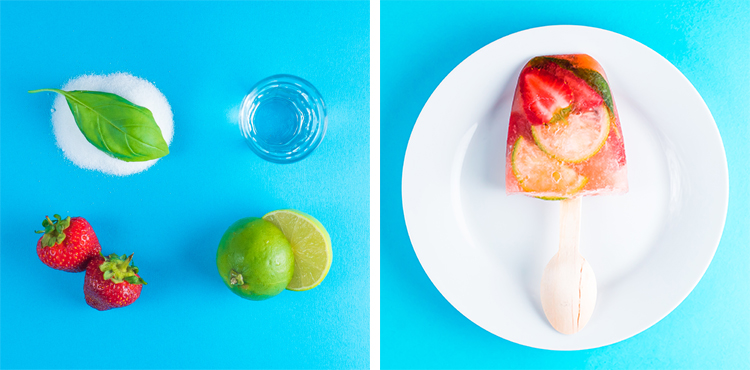 Healthy(ish) Gin and Tonic Popsicles
The only thing more delicious than these DIY gin popsicles is just how pretty these popsicles look. So whether you're having guests over or you just want a refreshing snack when lounging by the pool, give this gin and tonic popsicle recipe a try. This version has less sugar if that's something you're looking for.
Popsicle Molds - A Few Recommendations
It's always easier to make DIY gin popsicles with the right mold. The easiest place to shop for these molds is Amazon, as here you can compare prices (and many come with free shipping, even if you don't have Amazon Prime). Of course, you can probably find the molds at your local home goods store, although the selection won't be as large.
When looking for the right popsicle mold you'll want to consider the material. Plastic is the least expensive but silicone is a more desirable option. Silicone is flexible, which makes it easier to separate the frozen treat. There are also stainless steel options, which will last longer (as long as you wash and dry off the molds).
Homemade Popsicle Molds
These popsicle molds are great for gin and tonic popsicles or even DIY popsicles with your kids. The molds are made out of food-grade silicone, which means the molds are flexible. This makes it easier to remove the popsicles when done without breaking the popsicles (which is an issue when using regular plastic molds). Plus, this particular set comes with 50 popsicle sticks and bags (plus a recipe book), so you're ready to go with this one package.
Stainless Steel Popsicle Mold
These are serious molds for when you're serious about making popsicles. The stainless steel molds are made with a spring-loaded feature. This way, you can simply pop open the spring-loaded container and your popsicle is ready. It's also a great option when you don't want to go with any plastic.
Popsicle Ice Mold Maker
These are inexpensive plastic molds you may want to consider. The molds are durable and use food-grade plastic. There is also a drip guard that will help prevent messes inside your freezer (which is always great if you want to use these for kid food projects.
Pop Maker Popsicles
This is a durable popsicle option that comes with a number of colors. It also helps cool the popsicles faster (in as little as seven minutes). These are on the smaller side, which might be good if you make strong gin popsicles.